Our Wings & Wheels event this year (2012) is at DUNKESWELL AIRFIELD on July 14th – 15th. 
See our Wings & Wheels 2012 page for more details and application forms.
Wings & Wheels 2011
The old WWII airfield Upottery situated at Smeatharpe near Honiton Devon was once more  the venue for our annual fund raising event.
This year we were delighted to have with us leading members of the cast who took part in the making of Spielberg's "Band of Brothers ."  who had gathered  together on the Blackdown Hills  for a charity parachute drop in the aid of a memorial to the late Major Richard Winters,  for more complete details visit http://jumpingforheroes.blogspot.com
Upottery airfield was where the legend started to unfold, as over a eleven hundred members of the 101st Airborne Division  including the 1st and 2nd Battalions of the 506th Parachute Infantry Regiment  boarded 81 C/47 unarmed transport planes, their cargo  destined to be parachuted into Normandy behind enemy lines  during the night of June 5th/6th 1944.
The actual filming for this sequence in the very popular TV series was made elsewhere, so at last the actors had a taste of the real deal.
This was a  great chance for visitors to meet and greet the actors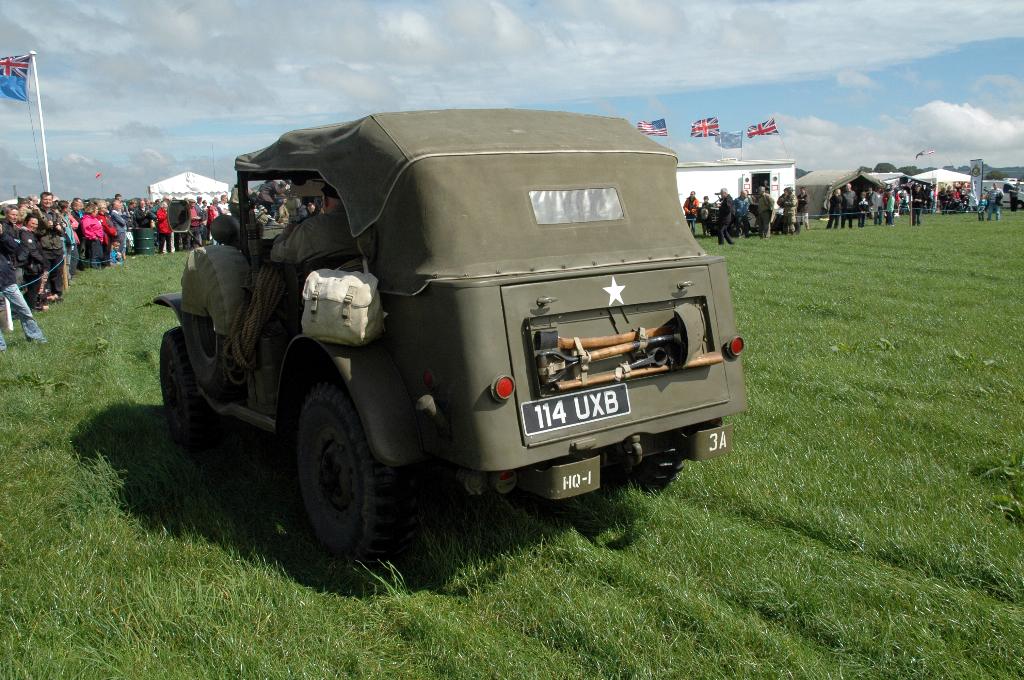 as  expected we had  a large gathering of military vehicles, WWII re en-actors, militaria fair, classic cars, visiting light aircraft, 40′s entertainers  including "Blitz & Peaces",  also three plucky young lady singers from Glasgow, local cadets  and military demonstrations accompanied by stalls and child amusements.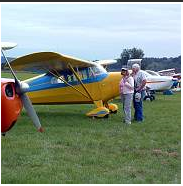 The Saturday morning was dull over cast with light rain, but the skies cleared after lunch and aircraft started to arrive. Sunday seemed as though it might follow suite but the sky cleared and the wind moderated so the parachute drop was able to take place at Dunkeswell as planned. As much as we would all of liked the jump to take place at Upottery this would have proved impractical because there was so many who wanted to take part it took many hours to accomplish and I understand five plane loads took part.
Over forty light aircraft flew in and Steve Robson of Devon Strut who ran the air side  gave a nice display with his R4 as he had on the Saturday afternoon.  We offer he and his team our admiration and gratitude, with out their help this part of the event would not take place.
It was gone three in the afternoon before the actors supporters and the military convoy that left Upottery at day break,  collecting the actors from their hotel near Taunton, arrived back on the field. This was rather close to the normal planned Royal British Legion Memorial tribute which is always a part of  our annual events, so this went ahead whilst many folk queued to meet the actors in their special tent. This was donated for the weekend by Bold Scan tent hire along with a long exhibition marque, which housed militaria stalls and provided the refreshment area run by the fantastic Smeatharpe Ladies who were looking great and wearing their WWII outfits. Ever the stars they catered for the marshals, actors and the general public, and concluded by presenting a special celebration cake to the actors, marking the 10th anniversary of the Band of Brothers TV series.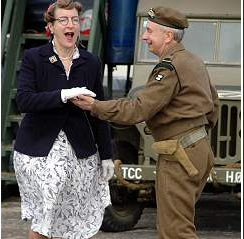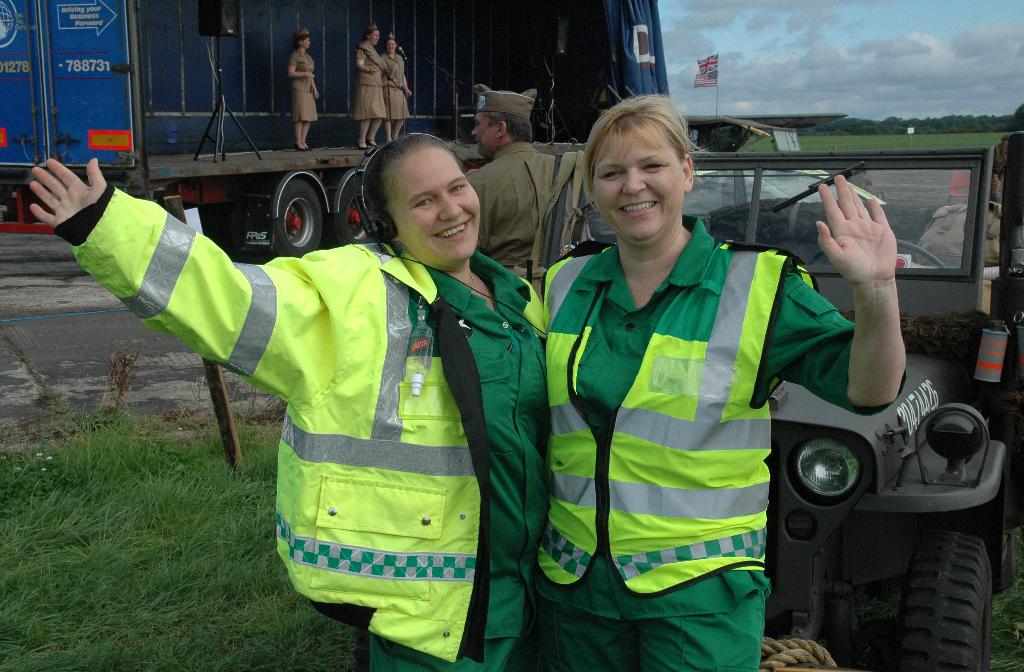 All to soon it was time to say good bye to all our visitors and supporters some came from as far afield as Germany and France.
We wish to thank everyone including those who camped for doing their bit by using the litter bins  keeping the airfield tidy.
A special thank you has to go to Megan Thomson and her two friends who came all the way from Glasgow free of charge to help entertain by singing and dancing on the improvised stage loaned by local haulier Andrew Tucker, this must have been rather chilly for the girls on the Saturday morning!