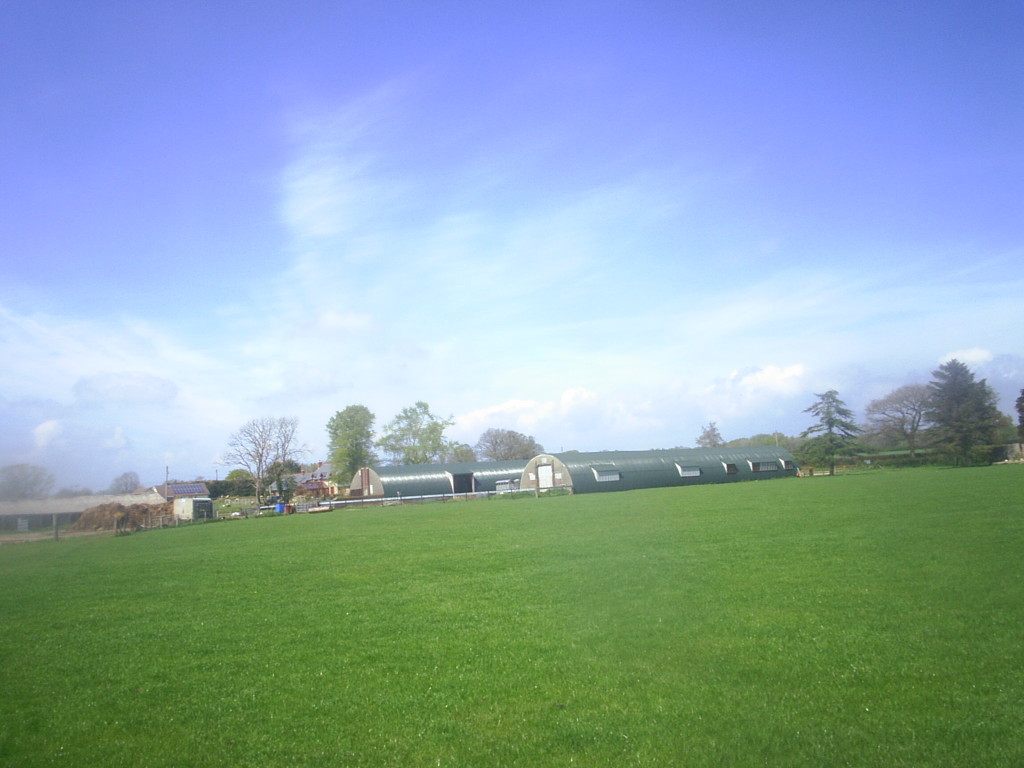 The renovation of the remaining nissen huts that had formed the major part of the 439th Troop Carrier Groups Headquarters officers mess complex during 1944, was completed during 2013.
The collection of buildings still form part of Cherry Hayes Farm Smeatharpe and remains in the ownership of the Woollacott family.
Some years after the war ended the massive amount of huts that formed the accommodation complex's for the airfield were sold off by the Ministry of Defense. The result was that the majority of the buildings were dismantled and taken off site.
Thanks to the forward thinking of the late Jim Woollacott these huts remained on site and were used as farm buildings.
However by the turn of the century farming had changed so much that they had become of limited use, and had started falling into decay.
After discussions with the current owners the exterior renovation was part funded by an Environment Sensitive Area Scheme to help preserve the operational significance of the military operations of WWII.
Part of the objective was also to create an historical archive centre which is now occupied by the South West Airfields Heritage Trust on an agreed twenty-five year lease.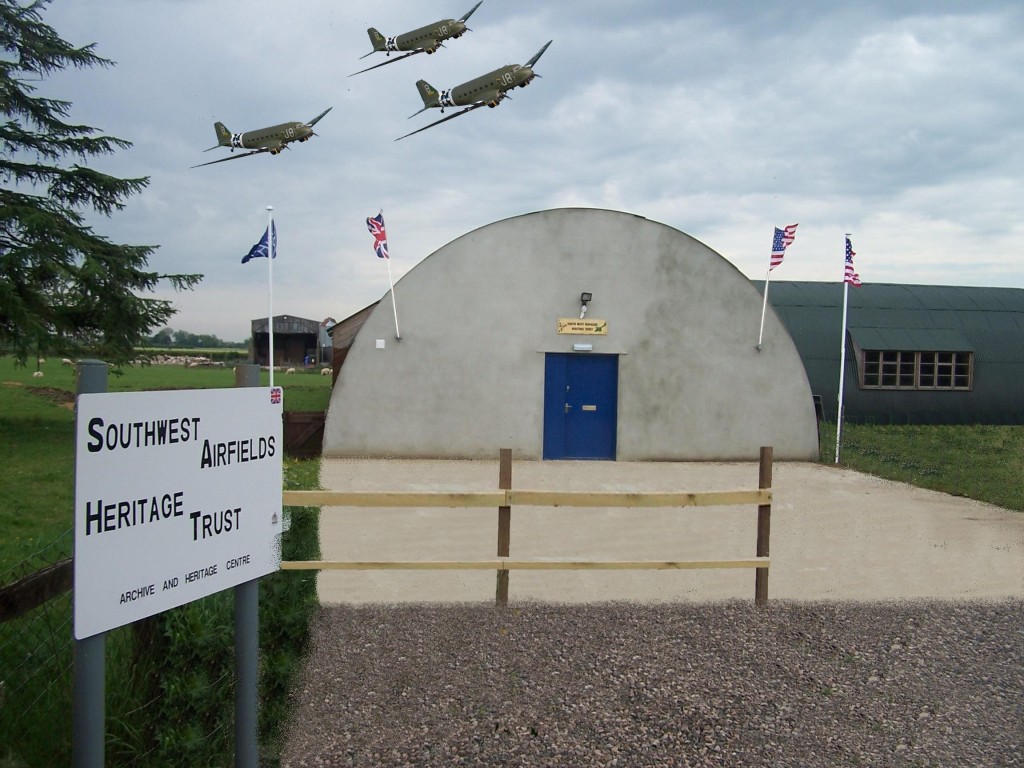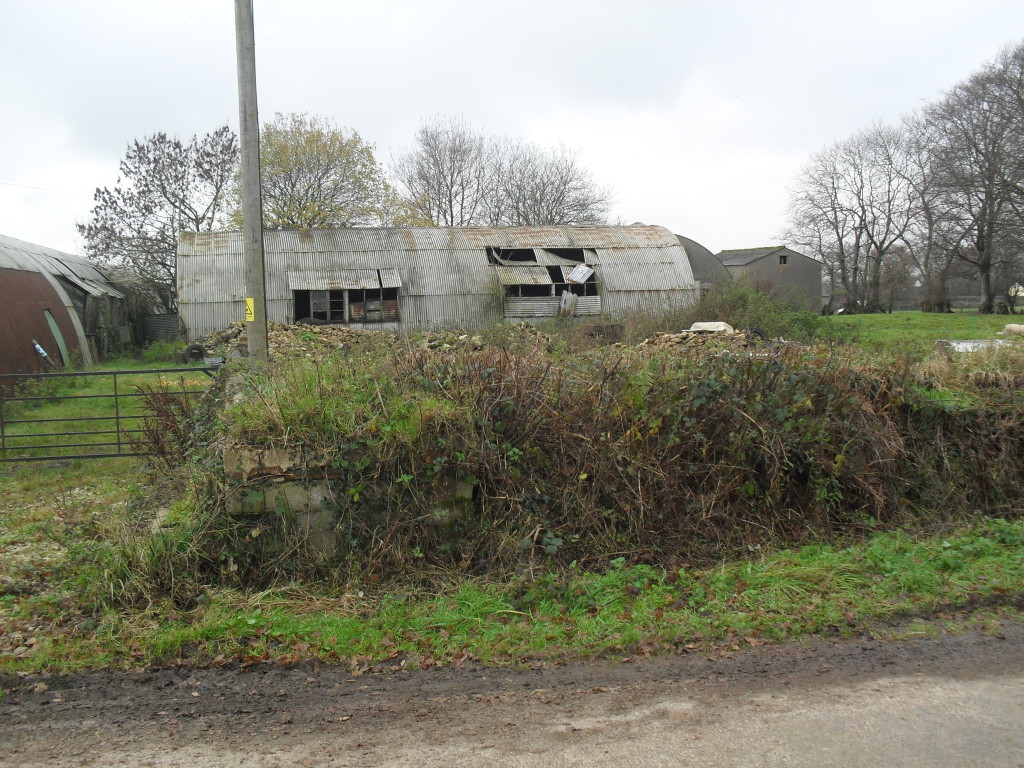 This image gives a good idea of the need for renovation. Mr Jim Woollacott had converted the majority of these buildings to house pigs way back in the 1950′s. This included building separate pens, putting down additional floors and in the case of the part of the hut that was to form the heritage centre a concrete storage tank for holding whey a byproduct of cheese making which was ideal for feeding too pigs.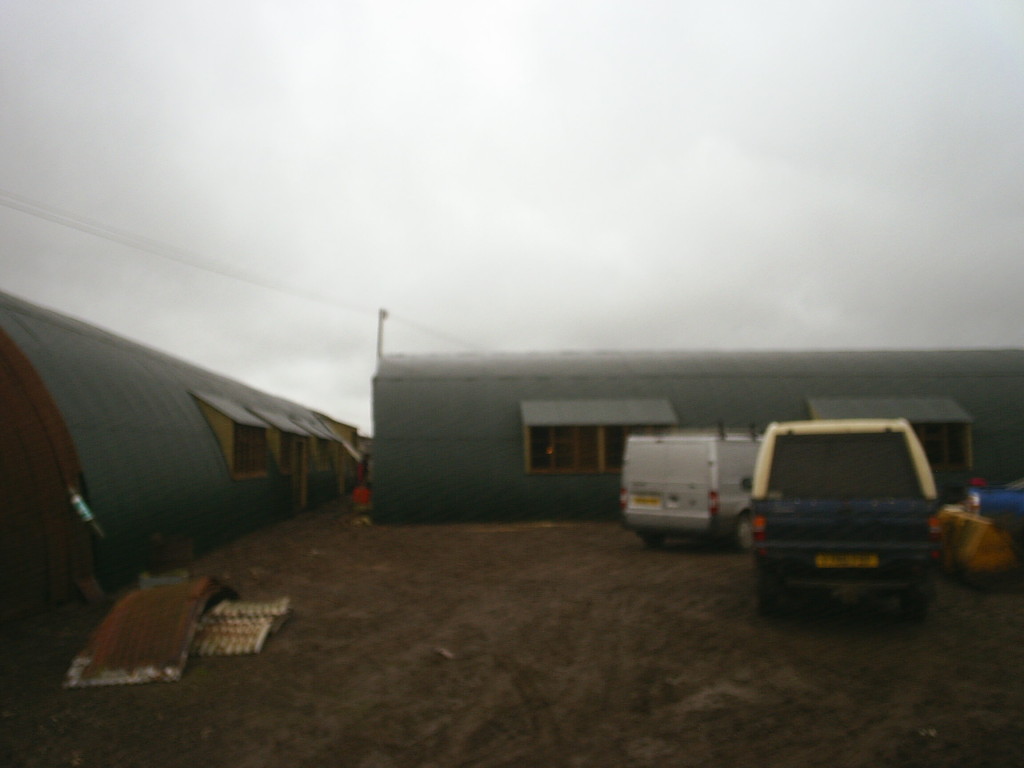 The same huts nearing completion of external renovation
The Grand opening of our restored Nissen Hut took place on the weekend of June 22/23 2013. It was officially opened at 1300 hrs on Sunday 23rd by our East Devon County Councillor Paul Diviani
This was the evening dance