Bert Strong who was in the RAF Regiment is fifth man in  the middle line from the right, he  served as an anti aircraft Gunner at RAF Exeter during 1940-41.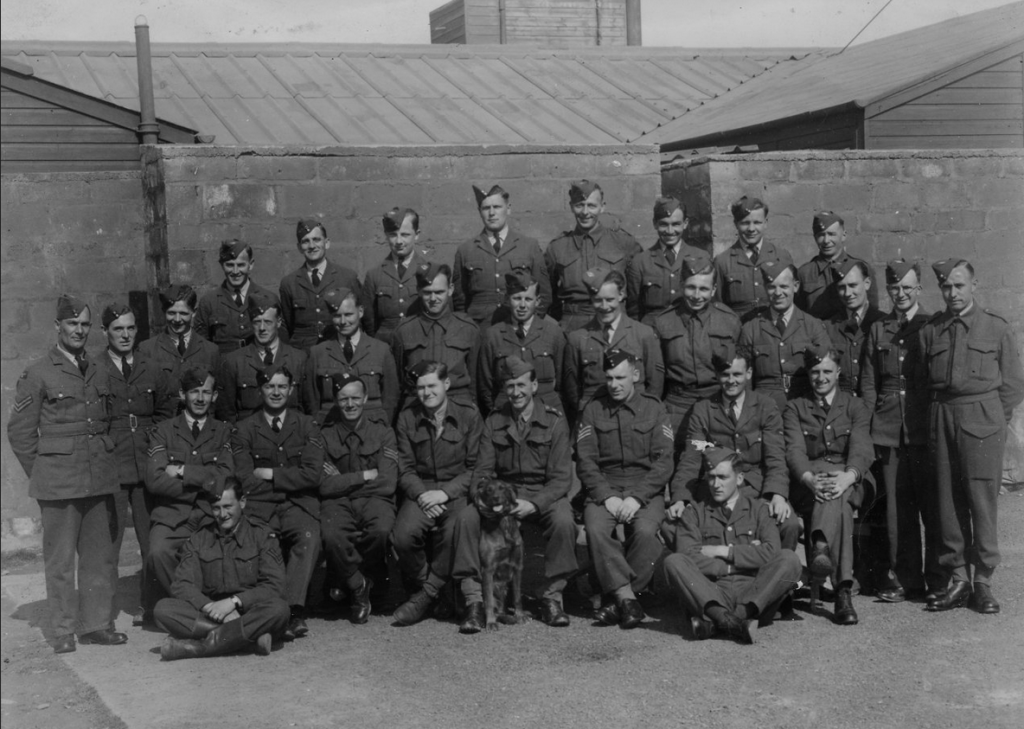 In the picture below also taken at RAF Exeter he is fourth man from left in the middle row.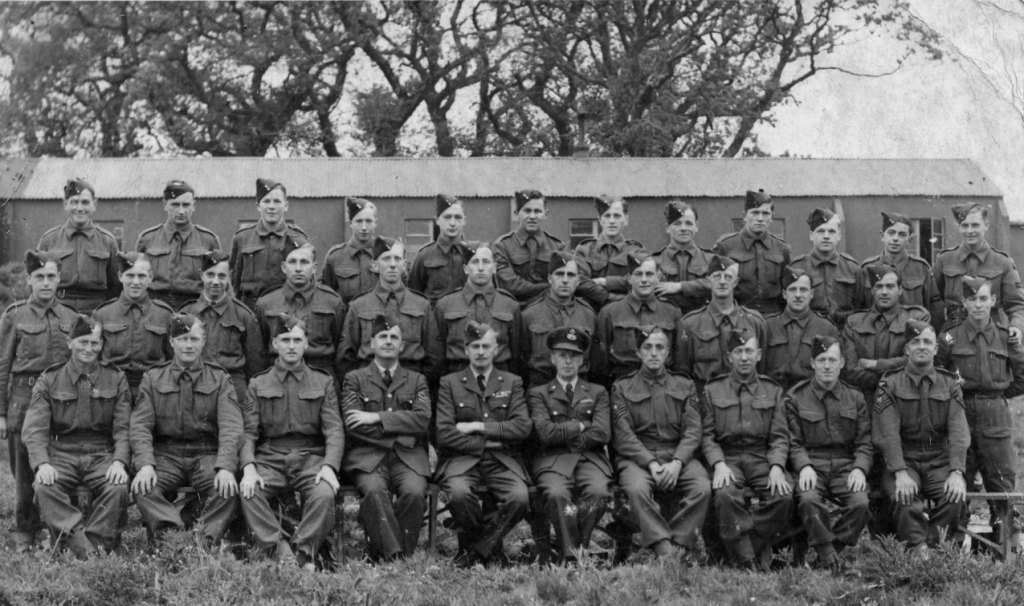 During his service there he met  and married a local girl during 1944: Eileen Coombes who was living at No2 Council Houses, Clyst Honiton near Exeter close to the airfield.      (Better known by the locals as Honiton Clyst back in those times.)
Eileen had the misfortune of having an eighteen year old sister called Wanda killed along with James Pugh (age 26) during an air raid 12th of February 1942. when they were strafed with machine gun fire from an enemy aircraft In the vicinity of the greenhouses at Rockbeare Nurseries where both Eileen and Wanda  worked.
After Airman Bert Strong was demobbed he and his wife moved in with her parents. This proved far from ideal so Bert and Eileen decided to take over one of the disused huts with in the accommodation areas on the airfield.
This is where their son Graham Strong was born, who has given us this information. The hut they lived in was (number 283)  on "Site 3" with a postal address of Westcott Lane, Rockbeare.
Graham say's he believes other families also lived in the airfields disused huts after the war ended. His family were rehoused by the local Council during 1952 having lived in the hut for at least three years.
Graham and ourselves would love to hear from anyone who has any memories or connections with any of these events. Graham has a website where you can learn more about his family and history
including the Coombes family who have connections at Ilminster in Somerset where Wanda was laid to rest 1942. Do go and visit his website
Below is the picture of the workers at Rockbeare Nursery. More information to follow