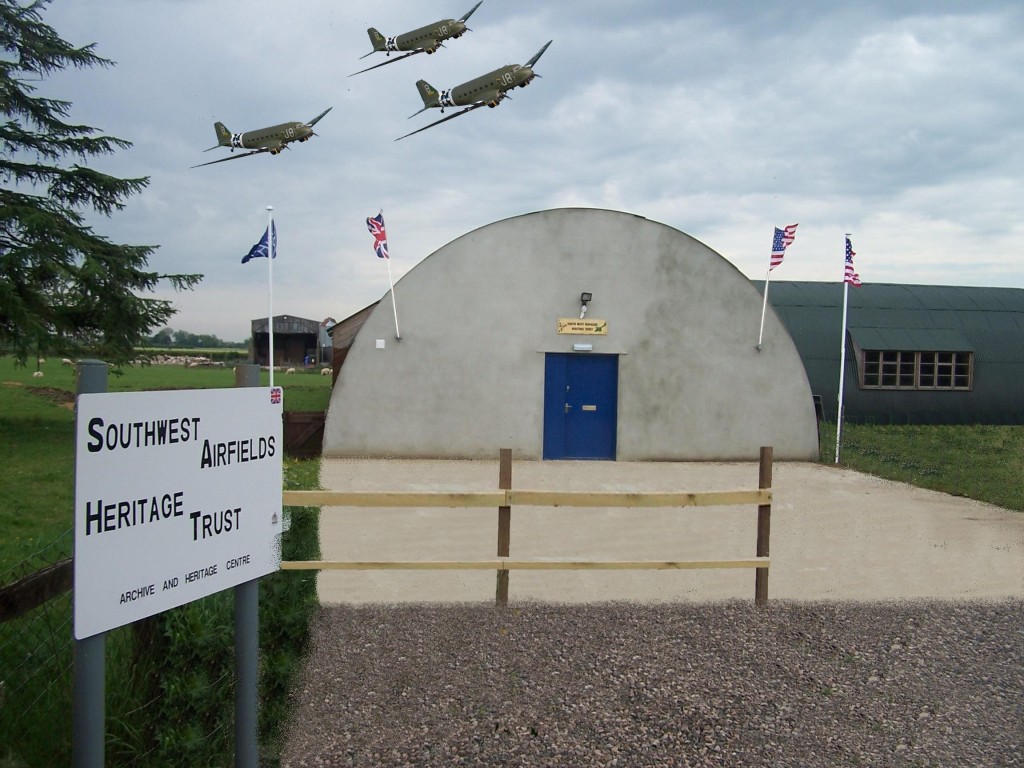 The Upottery Airfield Heritage Centre is situated at Cherry Hayes Farm, Slough Lane, Smeatharpe EX14 9RD.
This is about 1/2 mile east of the airstrip.
Good Friday  25th March we will re-open the new look Nissen Hut to the public 11am – 4pm, for the 2016 season.
Also open on the Saturday (26th March) from 11am – 4pm. Then the usual opening days of Thurs, Fri & Sat 11am-4pm) until late October
Guided tours of many of the interesting remains of this WW2 airfield can be arranged with someone who was around at the time in cooperation with a prearranged visit.
For this service please email robin273@btinternet.com this will normally involve an agreed donation for the Trust.